Marvin Stench Beach Towel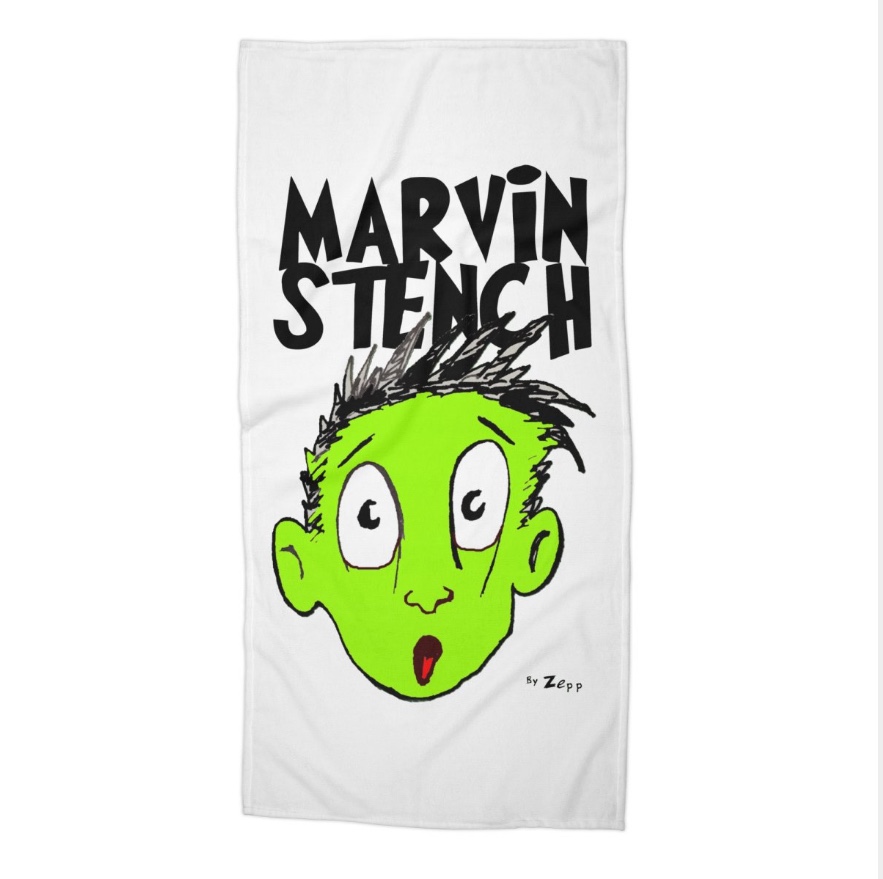 Marvin Stench Beach Towel
What's worse? Sunburn or booger burn? Protect yourself!
Bullies. Boogers. Aliens.
Marvin Stench has overcome many obstacles in his young life. He has battled boogers and bullies. He has interacted with aliens and tangled with two-tailed tabbies. Fortunately, he learns from each experience. Just maybe, you'll join him on his journey.
Books By Zepp is a brand name under the Love & Nate creative umbrella, all ran by the artist known as "Zepp" whose human name is Nate Rzeppa.